Welcome to Lowveld Trail Running, where adventure meets exhilaration! Since 2017, we've been proudly navigating the breathtaking trails of South Africa's mesmerizing Lowveld region. Our crown jewel is the Wildlife Estate Series, a premier lineup of four unforgettable events: Hoedspruit, Zandspruit, Elephant Rock, and Blyde. But that's not all! Brace yourself for the ultimate thrill with our epic 2-day stage race, the Kruger2Canyon Challenge, and unleash your inner trail warrior in the heart-pounding 58km Ultra Marathon at Inhaca360 in Mozambique. And what better way to wrap up the year than with our sensational Summer Dash race? Get ready to push your limits, embrace the wild, and join the trail running revolution with Lowveld Trail Running!
Experience the thrill of Inhaca 360! Discover a secluded island paradise near Mozambique's capital. Hosted by Lowveld Trail Running, this extraordinary event promises an unforgettable cultural journey. Embark on epic trails, immerse yourself in the island's unique vibe, and be captivated by the familiar touch of Lowveld trail running events. Visit the website now for more info!
Prepare for an exciting adventure at the Uitsoek Mountain Marathon later this year! This tough mountain marathon is based at the Uitsoek Hut just outside Nelspruit. The course will take you to the top of the escarpment and back, passing through plantations, indigenous forests, mountain streams, and enchanting waterfalls. It's a thrilling challenge in a stunning natural setting!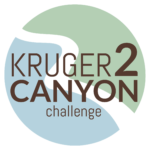 Prepare for an exhilarating adventure through the northern Drakensberg and the bushveld by Kruger National Park. Explore the stunning Blyde River Canyon and encounter the Big 4 (excluding buffalo) within the Blue Canyon Conservancy. Witness breathtaking moments like spotting African Wild Dogs and being watched by majestic elephants along the course. Get ready to experience nature's marvels and heart-pounding excitement on this unforgettable journey!
Traverse four of the lowvelds popular running locations starting with Hoedspruit Wildlife Estate where you'll be accompanied by a variety of African fauna including zebra, giraffe and kudu (and possibly more if you lucky). The second installment will be set in the exclusive Zandspruit Bush and Aero Estate. A new exciting venue has been added to the series at the paradisal Elephant Rock Eco-Estate which will make up the third installment of the race.  The final will be set alongside the beautiful Blyde river teeming with crocs and hippos and many other less heart-throbbing species to colour your experience.
See the results below or have a look at Blyde wildlife estate
Hoedspruit Wildlife Estate
Zandspruit Bush & Aero Estate